Inspired by a photo album of Virginie's family, this show features a collection of five songs telling the stories of the people in the photo album.
Initially, the live show was devised to be performed on a large stage, with a cinema screen placed behind and above the band. The band was going to perform the collection of songs synchronised to a silent movie, Faded Prints. The show would also be a launch event for the release of the album, Voice on Shellac.
The movie has its own narrative: two young girls discover memorabilia in their attic and ponder about their findings. Starting with the photo album and a record collection, they go on to empty out old suitcases and make surprising discoveries related to the characters in the songs. The film's aim is to create an atmosphere, a backdrop to the songs which also have their own narratives.
However because of COVID-19 restrictions and ongoing uncertainty, it has not been possible to stage this show (as yet)
A New Album and a New Show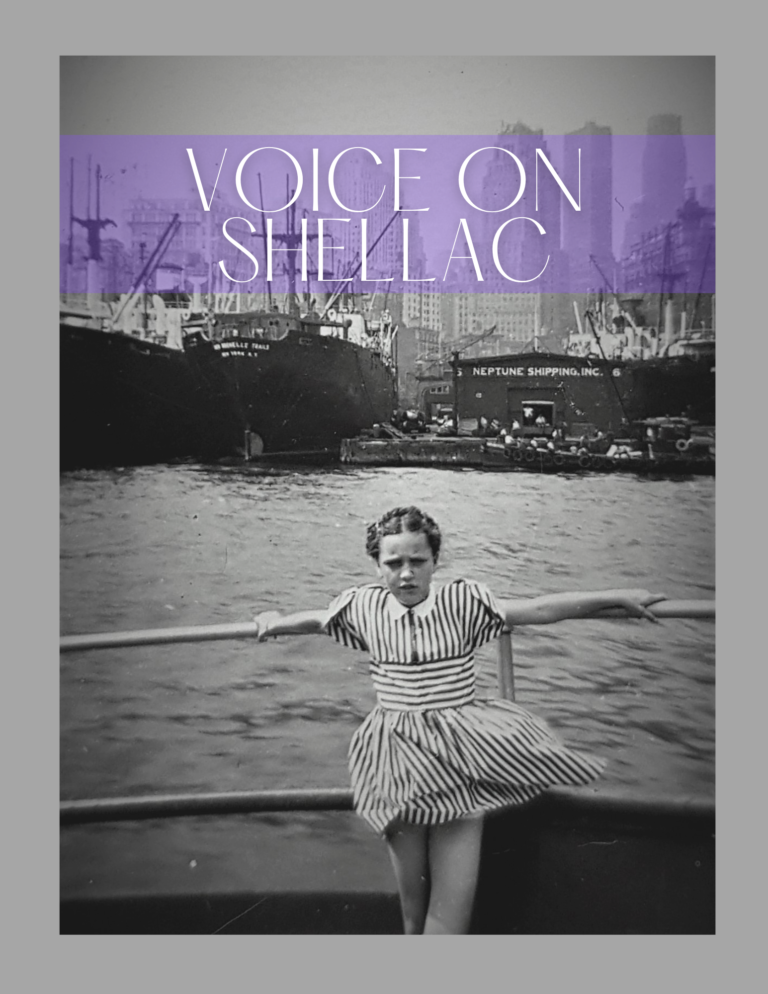 A home-made video performance has been made instead, it endeavours to sketch an impression of the concept.
A vocal performance was filmed and recorded live on to a DAW, at Virginie's home studio, to the music performed by the band and previously recorded at Toucan Music Recording Studio.
The footage of the vocal performance was subsequently edited with images of the band filmed during the recording sessions, some backing vocals, and some extracts from the film. As the video attempts to be as faithful as possible to the concept of the show, it retains original features such as the uninterrupted performance, with song titles appearing on the screen. There are no announcements during the performance.
We hope to be able to play this show live at some point and stage an album launch. The album is about real life stories, it celebrates childhood memories and the beauty of life in all its light and shade, across time, across continents