Laughing With The Raindrops
At the heart of Laughing With The  Raindrops are three founding members and collaborators.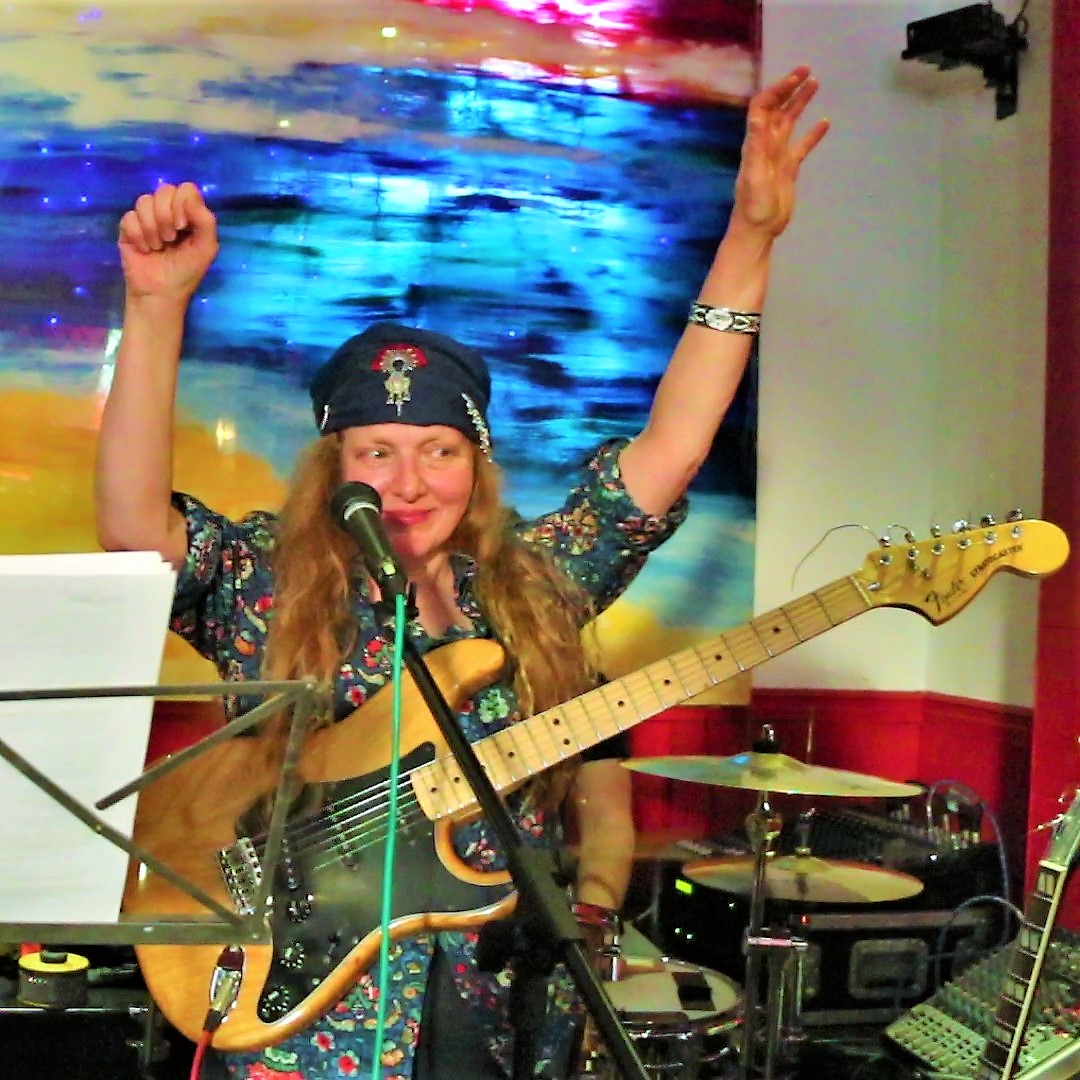 Living in Paris, songwriter Virginie Lacour-Puiboube followed her sound heart and mind to the streets of London. "The vibrant music scene was alluring and I had an irresistible juvenile desire to form a band in London" is what she told Megastar Gongle. Over the years she had been a fan of progressive rock, jammed with friends, played guitar with Just Desserts, an all-girl Reggae band, studied Jazz harmony, played in a Serge Gainsbourg tribute all-girl trio but was mainly active on the Jazz scene alongside bassist Alexander Keen and pianist Gabriel Keen. Together they formed successively Piano di Lavoro, a 13-piece band featuring a woodwind section, Baton Rouge, a vocal-led 6-piece and finally became Laughing With The Raindrops in 2013. Virginie's passion is songwriting and Laughing With The Raindrops showcases her songs at their best.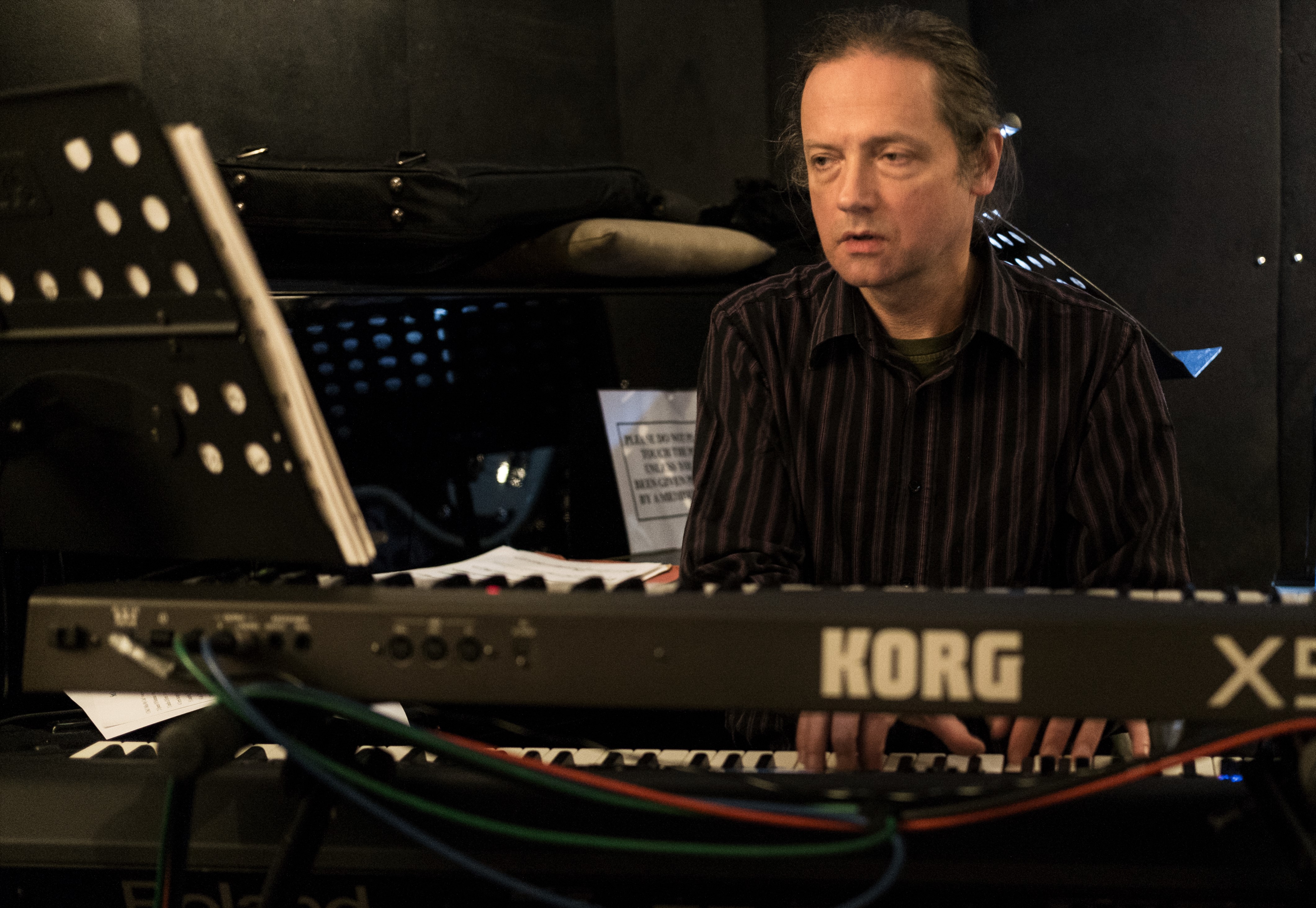 Gabriel Keen was classically trained at Dartington College of Arts and London College of Music. He won second prize in the 5th British Contemporary Piano Competition, and has recently recorded works by contemporary composer Brian Inglis for a CD release. He was resident pianist at Kensington Palace Hotel for three years and plays occasionally at Grosvenor House Hotel. He has played with Hot Orange Big Band, London Swingfonia and Denmark Street Big Band, and is a member of soul band The Fabulations, classic fusion band The Weatherheads, vintage swing band Radio Nights Orchestra, 10-piece jazz band Little Big Horn, the Bee Ororo band, and one of the current line-ups of the 80s pop band,Imagination featuring Errol Kennedy. He is an accompanist for jazz, pop and opera singing classes at the City Lit in London.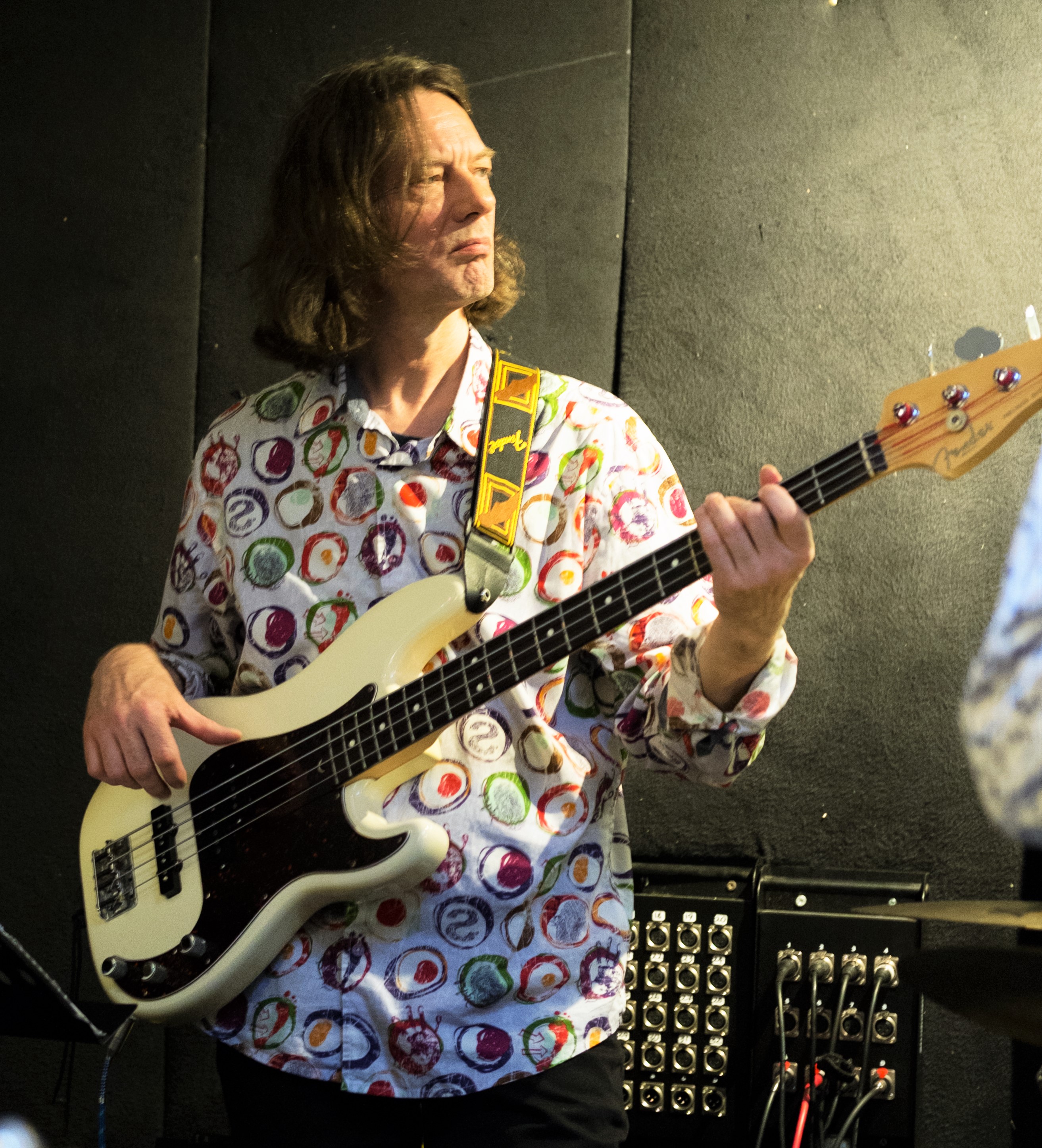 Bass player Alex Keen has accompanied Tony Coe, Dick Pearce, Noel McCalla, Jim Mullen, Henry Lowther, Anita Wardell, Alan Barnes, Jimmy Hastings,  John Etheridge and Alan Skidmore and has toured the UK extensively with quartets led by Theo Travis - also a member of Laughing With The Raindrops - and Philip Clouts. Highlights have included backing Eddi Reader (Rowan Atkinson's wedding), George Shearing, in a masterclass for the South Bank Show, and impromptu performances by James Brown and Tony Hadley. Alex gigs and records with the Frances Knight Trio, Viper's Dream,  Graham Pike Quartet, Simon Picard Quartet, Sophie Smiles, Maiuko Fi, and The Fabulations.